Buy Local Spend Local supports our community!
PSCU encourages all members to support local businesses by purchasing with your PSCU debit or credit card. Every month, we will randomly select 15 transactions of up to $35 each for reimbursement! No forms to complete, no hoops to jump through. Just use your PSCU debit or credit card at any of these participating local businesses!
Browse for participating businesses here. Some even offer a discount for PSCU members who use their credit union debit or credit card for their purchase.
Watch our Facebook page for more information, business spotlights, and special offers! Follow us here!
Search Business Listings
Featured Businesses


DON'T HESITATE; let the games begin at your ultimate destination hangout- Mitchell's Sports and Neighborhood Grill.
Address
6179 W Jefferson Blvd
Fort Wayne IN


Full service document shredding company.
Address
5325 Industrial Rd Ste B
Fort Wayne, IN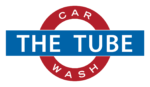 Fort Wayne's most unique and distinctive car wash experience.
Address
6326 Illinois Road
Fort Wayne IN